Our Commitment to Climate Justice
CLIMATE CHANGE IS UNION BUSINESS
Workers in Australia are on the frontlines of the climate crisis and UWU members are already dealing with the impacts of a changing climate on our work.
Aged care workers, disability support workers and early childhood educators are left dealing with the increasingly severe health impacts of heat waves and bushfire smoke on vulnerable people and young children.
Farm and dairy workers are already dealing with the impacts of increasingly severe drought, bushfires, heat stress, and associated water supply issues.
Manufacturing, food processing, logistics and poultry workers are dealing with significant heat stress inside their workplaces.
Workers in local clubs are overwhelmed and doing roles they're not prepared for when their workplaces are used as evacuation centres during extreme weather events.
Cleaners, gardeners and property services workers face increasing workloads during extreme weather events.
Home Care workers, who work on the road, are particularly vulnerable to heat stress, and to getting 'caught out' in extreme weather events. Oh and don't forget worrying about the people we care for!
All workers are facing a future with increasing levels of risk due to climate change; both inside and outside the workplace.
so We're demanding workers be listened to
It's time to value ALL workers.
A lot of UWU members already work in low-carbon jobs!
These jobs are typically done by women and are in some of Australia's fastest growing sectors such as aged care, disability care, early childhood, education, healthcare, and hospitality. Yet they are significantly underpaid by Governments and employers.
How much we value these essential jobs says a lot about our society, and as the impacts of climate change become more severe, these kinds of jobs will become more and more important. UWU members stand for valuing these workers and their professions properly and creating more jobs in these sectors, which will help to build more resilience communities and improve quality of life for everyone.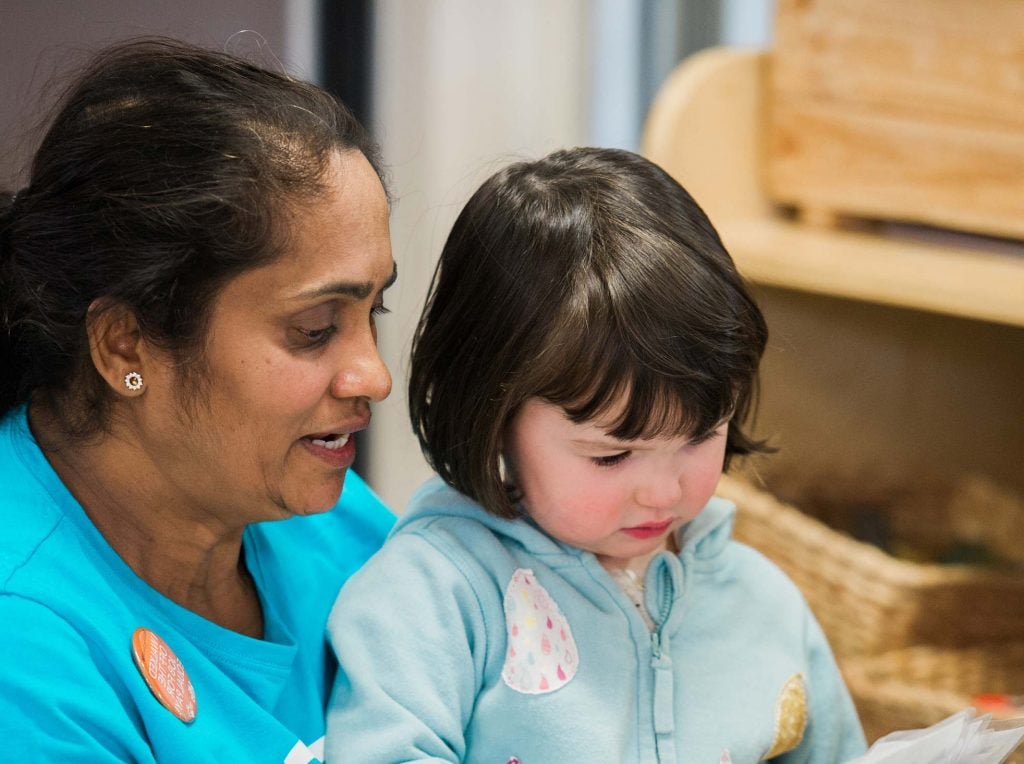 Impacted people deserve a voice
The world is rapidly moving to a zero emissions future, and this means new industries will emerge and existing industries will undergo significant transformations.
UWU members who work in high-carbon industries like oil-refining and manufacturing hold valuable knowledge and skills that can be put to good use in developing industries like renewable energy and green manufacturing. Many other UWU members are already in 'low carbon' jobs, and it's important to note that every worker is impacted by climate change in one way or another.
Currently too many workers are at risk of being left without support as workplaces close, industries begin to transition without a plan and climate change impacts begin to cause risks to health and safety in the workplace.
We need plans and public funding to ensure skills are not lost, and workers are safe at work, and that workers in transition are supported to move into secure jobs in industries which can make use of their skills and meet their other life needs. This would include sectors like renewable energy, zero-carbon hydrogen, green steel and low-carbon manufacturing.
Climate CHANGE IS serious and urgent
The climate scientists are telling us very clearly: this is urgent and we need to act now, there is no time left to wait.
As organised workers, we have an important role to play in making sure Australian workplaces, communities and political leaders step up to do what is necessary to limit global warming to well below 2C (the goal of the Paris Agreement).
Climate change has the greatest impacts on those already facing struggle; whether as a result of poverty, health conditions, insecure work, occupational health and safety issues, racism, sexism, ableism, or other causes. Taking action on climate is also a clear opportunity for us to build a fairer future in which workers and communities are better off than today.
What we do between now and 2030 will shape our futures, at home and at work.  
For up to date information about the climate science in 2021, please watch this video from our UWU climate science workshop with Dr Lesley Hughes from the Climate Council of Australia
Workers and communities must be involved in making these decisions
We can't let the future of working people and our communities be decided in corporate boardrooms and private meetings. Public transition planning processes backed by public funding are needed, which guarantee a seat for workers at the table.
United Workers Union members will continue to campaign for just transitions, including sustainable jobs with union agreements, secure jobs and decent conditions for workers.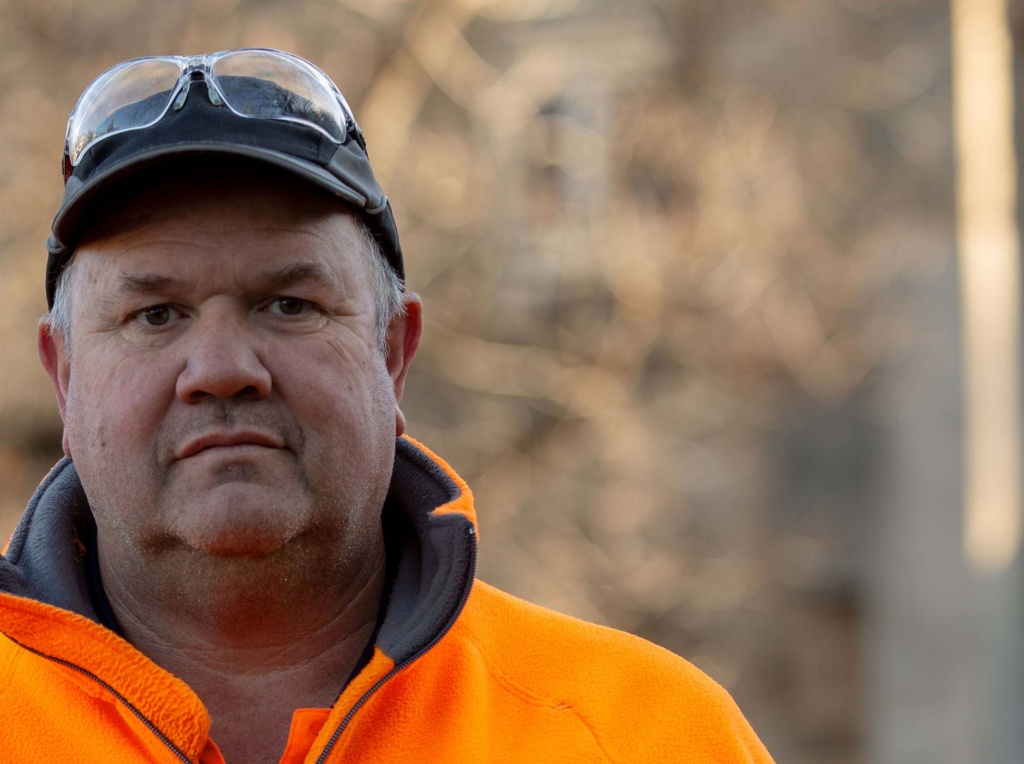 We need public and collective ownership of public services
Essential public services like energy distribution should be run for the public benefit. Public or co-operative ownership models enable these services to run with an emphasis on decent conditions for workers, reducing emissions, and delivering low cost electricity for ordinary people – not for shareholder profits. Returning ownership of essential services, whether through co-operative or distributed ownership models, or through publicly owned institutions can deliver better outcomes for everybody.
That's why UWU worked with other unions and community organisations to form Cooperative Power. Wages have stagnated whilst electricity prices keep getting more expensive. Cooperative Power is about making electricity affordable for everyone, never increasing rates for profit, and returning profits to benefit workers and communities.
Make the switch today – visit cooperativepower.org.au
what united workers union members are doing
As an UWU member, you can join and help shape our campaigns for climate justice. If you are not a member yet click here to join.
Members Climate Action Group
UWU Members are organising through our Climate Action Group.
Our CAG is built on an understanding that workers are directly affected by climate impacts and must be involved in making decisions about how we respond to climate change. UWU members have a long history of advocating for action on climate change and we strongly support grassroots initiatives like School Strike 4 Climate, Workers for Climate Action and Climate Justice Union.
After the bushfires of 2019-2020 our UWU Climate Action Group was created to direct and drive work around climate change across our Union. Since then we've had regular events and meetings, and CAG members have identified some key priorities:
Workplace Health & Safety Training around Extreme Weather at Work.
Working with other Unions and other organisations in advocating for climate action and developing just transition plans for workplaces, industries, sectors and communities.
Providing reliable and accurate information about climate science, impacts and transition planning to UWU members and other workers.
In August 2021 we held our first UWU Climate Science workshop, featuring Dr Lesley Hughes, click here to watch the video.   
Climate disaster relief fund
During the 2019-20 Black Summer bushfires, UWU established a Climate Disaster Relief Fund to support members impacted by extreme weather events.
Members can apply for emergency payments if they have lost their home; and payments for volunteering with emergency services; as well as other benefits such as free legal advice for disaster-related matters.


'Extreme weather at work' health and safety training
All workers and all workplaces can be impacted by extreme weather, and it's really important to know your workplace health and safety rights when it happens. That's one of the reasons why we regularly run OHS Extreme Weather at Work training.
Did you know employers are responsible for controlling all known workplace risks to workers health and safety, including any stemming from extreme weather and climate change??
Do you feel confident you can cease work, on paid time, whenever there is a serious and imminent risk to workplace health and safety???
If you answered no to either question, this training is for you! 
Find out more and RSVP to an upcoming training session here.
The union movement has a long history of solidarity and struggle for our environment, through actions such as the famous 'Green Bans' and the ongoing fight to prevent Nuclear Proliferation. 
Our collective struggles often share the same target; big companies who exploit both workers and the environment in pursuit of profit. Our collective voices are strengthened through collaboration and solidarity with like minded organisations, and UWU is committed to building alliances to further the interests of working people and our communities.
Hunter Jobs Alliance
UWU is a member of the Hunter Jobs Alliance (HJA). HJA is a bold alliance of unions and community environment groups working together for a prosperous, safe and sustainable future for the Hunter region.
HJA aims for a Hunter region with full employment, good union jobs, a thriving and healthy living environment, an equitable society, a stable climate, and renewable prosperity.
A Real Deal
UWU is a partner of the Real Deal. Real Deal is a collaboration involving a range of community, climate, union, social and business groups, supported by researchers at the Sydney Policy Lab. It aims to bring people from all walks of life together to map a new course for the economy in the aftermath of COVID-19, recognising the interconnected nature of the health, economic, race and climate crises we currently face. UWUs involvement has ensured that UWU members voices and lived experiences are front and centre in these discussions
TooHotToWork.org
UWU has partnered with TooHotToWork.org to support research and awareness of the heat stress impacts faced by workers. Heat stress is a major health and safety issue that will only worsen in coming years as our climate warms. It is critical that we all better understand this issue and the actions we can take to ensure each other's health and safety at work.
Want to get involved with our climate justice work?
By becoming a member and taking action, we can secure climate justice for all working people.