To: The aged care minister
don't forget about enrolled nurses
Aged care workers have won major reforms to improve quality care for older Australians. New laws will increase care time for residents, and require a registered nurse on duty 24/7 in residential aged care facilities.
As we work to fix the broken aged care sector, we need to make sure the enrolled nurses who have been holding up the aged care system are not left behind by these important changes.
Enrolled nurses are the backbone of aged care.
Enrolled nurses across the country are calling on Aged Care Minister Anika Wells to meet and discuss what the laws will mean for us.
Do you agree that enrolled nurses play a vital role in delivering quality aged care?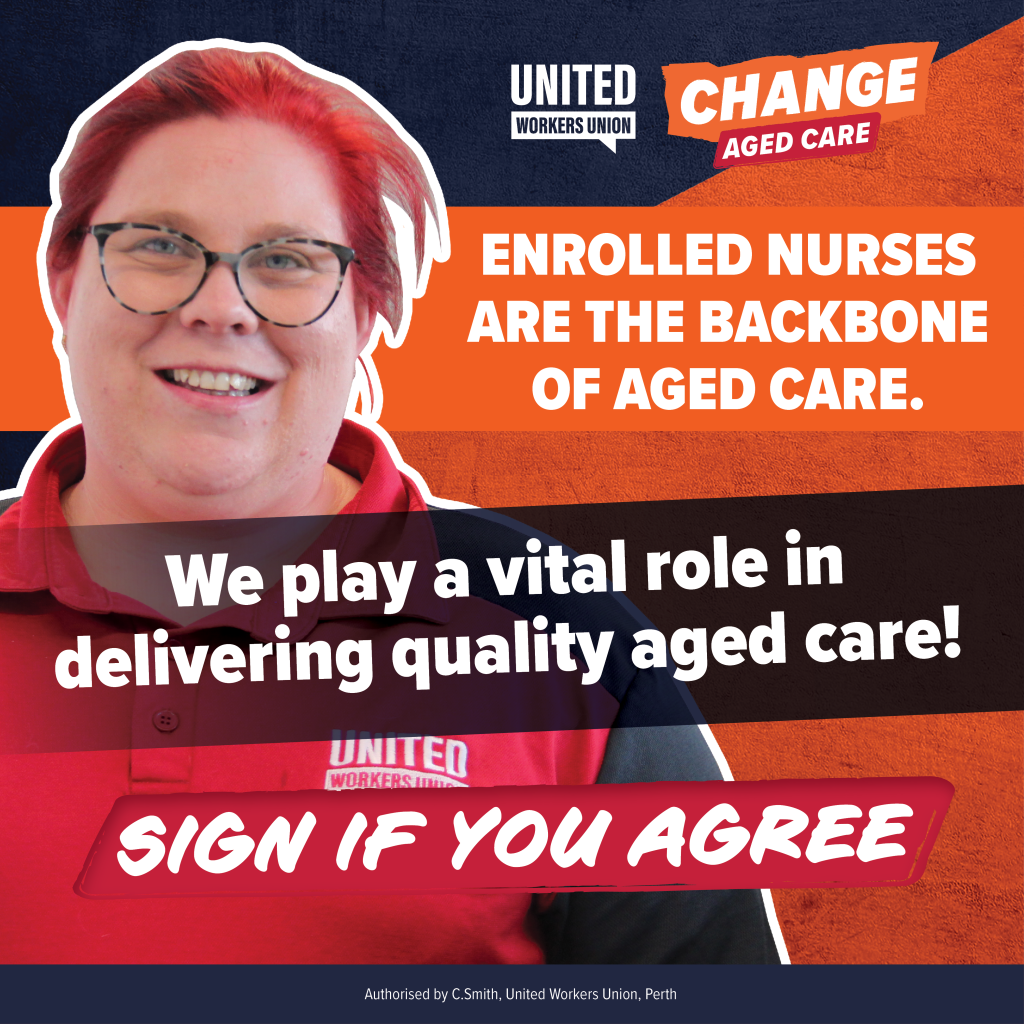 "Where's the security for enrolled nurses under this new legislation?"
"I agree with the new legislation requiring more RNs on site; however this is going to impact all the enrolled nurses as they will replace them with RNs doing their roles and duties increasing the registered staff work load etc. How is that fair on all the enrolled nursing staff?"
"It's funny how some facilities faded out ENs when we are in time of need. ENs would help reduce pressure on RNs."
"Every nursing home is understaffed of registered nurses. How are they proposed to meet these care hour times?"
JOIN YOUR AGED CARE UNION