In their fight for better aged care, thousands of passionate aged care workers took strike action in Western Australian and Queensland, and proudly rallied for better pay, more staff and more care time in Adelaide. 
This is the first time in history that Australian aged care workers walked off the job! To celebrate this act of bravery and to commemorate this historical moment, 
we want to hear your strike story!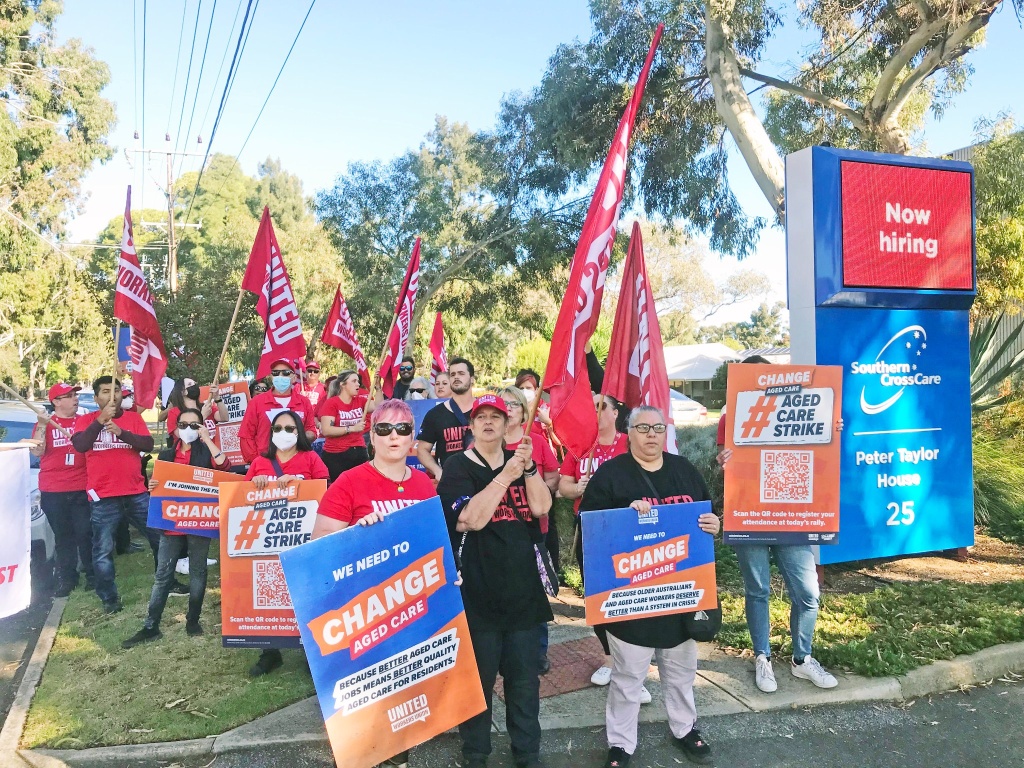 Tell us, how did it feel to take strike action for the first time? 
What was it like to walk out those doors and show your provider just how powerful union members are?
How was it to arrive at the strike rally and be joined by aged care workers from other striking facilities, but also cheering members of the public? 
Did you enjoy the powerful feeling of being a part of the movement for change?
What would you say to those

 who are hesitant to take strike action and stand up for change in aged care?
Suzana's strike story: 
"On the day of the strike I was watching the clock. You could feel the excitement in the air. I remember the feeling when we chanted "Union Power!" and walked out the door. It felt amazing!
It felt amazing because we were all involved. As a delegate, I felt like I had achieved something. We worked so hard to get to this point, to organise ourselves for this action. It was amazing seeing it come to life.
We are fighting for what we want changed. We are fighting for workers and residents. And we are fighting by coming together and speaking up. I loved seeing the members speaking out on their own accord. I felt proud to be part of that group.
And I felt powerful being part of this movement for change. I felt that by taking action, our voices were being heard. The CEO and management know why we are fighting and they know what they can do to fix it.
By walking out in the face of their attempts of intimidation, we showed them that we are not afraid. It showed that we have conviction and are not giving up until we get what we want. In the lead up to our strike we wore our union shirts every day. Now it has been two weeks of wearing shirts. This is a continuing display of our power.
To all those workers who are hesitant to take strike action and stand up for change, I say stop being scared. You need to stand up and fight back. When you are with the union you have power. And the more members you have the more united you are. There is no need to be scared when you have the union. You have the power to make change.
If you don't stand up, nothing will change." 
STAND UP FOR WORKING PEOPLE