We're fighting for a fairer Aged Care Industry.

are you with us?
A HUGE CONGRATS to all our passionate Digital Strike Force members and everyone that has taken part in our weekly online actions so far!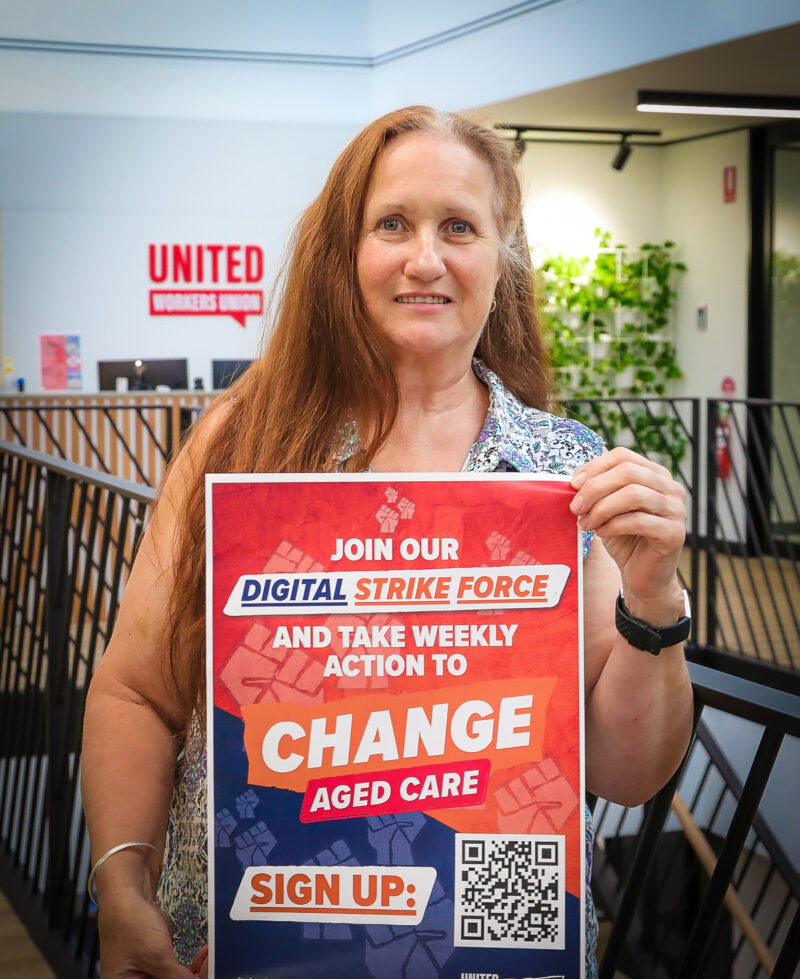 Only when we UNITE and FIGHT together, is change in aged care possible!
 TOGETHER with your support:
We have demanded action to fix the aged care crisis in 530 letters sent to Members of Parliament
Over 5,000 people now understand what Mother's Day was like for mothers in aged care through your Facebook sharing.
We have urged the Shadow Treasurer to increase aged care funding and regulation in our questions sent to ABC's Q+A show!
We have tweeted Scott Morrison and the Treasurer everything that the aged care budget is lacking.
We are speaking out about under-staffing in aged care and the lack of care time by reporting workplace incidents on Aged Care Watch
On Equal Pay Day, our messages about aged care being a chronically underpaid industry were shared by Members of Parliament and reached over 52,000 people across Australia! 
On International Day of Older Persons, we raised awareness for the worsening care conditions for older Australians in aged care and engaged the community to report lack of care time on Aged Care Watch!
This World Mental Health Day, we advocated for a secure, respected and well-paid job with time to care as the best preventative action to improve the decreasing mental health and wellbeing of aged care workers and residents.
We emailed Scott Morrison to demand immediate government action on the Covid crisis in aged care.
Our surveys on the Covid crisis, worker shortages and bonus payment in aged care received national media coverage!
Our online forum on the 12-month anniversary of the Royal Commission saw aged care workers, industry experts and advocates come together to discuss what needs to change in aged care –

which we tweeted at the government.

 
We held Scott Morrison accountable for

the aged care crisis

 uncovered by Aged Care Watch!
Join thousands of fellow aged care workers across Australia who have had enough and take action to change aged care now!
The aged care system is in crisis. You experience it on a daily basis. You work incredibly hard to care for older Australians despite the poor pay, under-staffing, heavy workloads and job insecurity.
Thousands of aged care workers across Australia are facing these issues every day and are fed up!
The Aged Care Royal Commission and the Budget did not provide the recommendations and funding required for urgent systematic change, so it's time to take matters into our own hands – it's time to stand together and fight until we get it.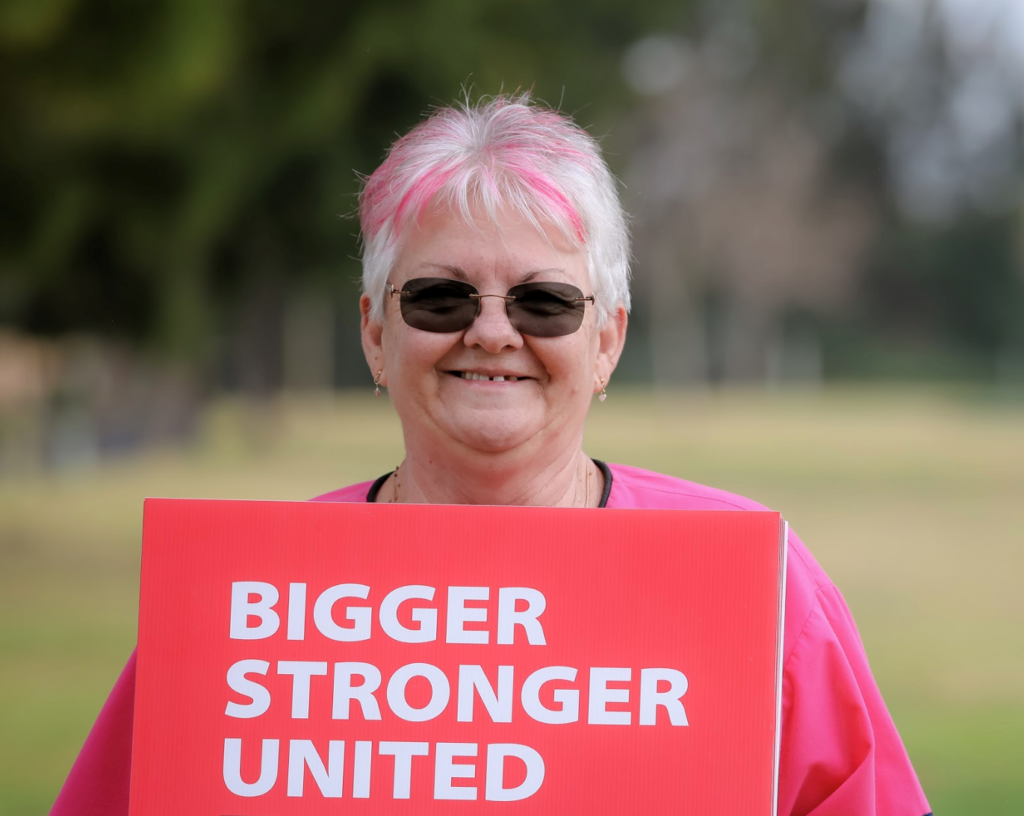 Let's make some noise!
We're demanding the Federal Government to take responsibility for having failed older Australians, their families and aged care workers like you.
Join your fellow aged care workers across the nation in taking the fight online. Whether we're emailing, texting or calling key decision-makers – we're demanding change and won't be ignored!
Your individual support is key to our collective impact – united we are strong and will create lasting change for aged care.
JOIN THE UNION FOR AGED CARE WORKERS
Standing together, we can change our workplaces.