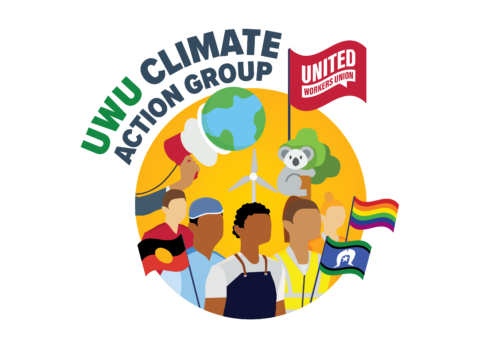 On Friday October 15 join UWU Climate Action Group members for an online action in solidarity with the brave activists from School Strike for Climate.  
If you were one of the hundreds of members who attended our climate science workshop with Dr Lesley Hughes last month, you know that we need to drastically ramp up action to reduce emissions this year and every year for the next 10 years. 
This is a great chance to get to know like-minded UWU members and hear from some who are trying to make climate action happen at work, at home and in their communities. 
What: UWU Climate Action Group – Climate Strike Solidarity Action
When: October 15, 1:00pm – 2:30pm (AEDT)
Where: Online via Zoom 
We will share findings from the High Heat and Climate Change at Work report, a collaboration between United Workers Union and the University of Technology Sydney, which highlights the risks workers are already dealing with as a result of extreme heat and climate change impacts in the workplace. 
And we'll talk about what union members can do to help protect each other at work as we go into summer; including our OHS Extreme Weather at Work training.
With global leaders due to meet and set targets for climate action at international negotiations (COP26) in the first few weeks of November, right now is a really important time to be talking about climate change and demanding stronger action from decision makers. 
Every tonne of emissions we can avoid will make a real difference and the decisions made by politicians at COP26 will shape our future.
Climate change is about to be front and centre and the time to set the agenda is now.  
So come along and be a part of shaping the Union movement's agenda on climate!
Climate justice is union business! By becoming a member and taking action we can secure climate justice for all working people.