[vc_row full_width="stretch_row" full_height="yes" content_placement="middle" parallax="content-moving" css_animation="fadeIn" el_id="slantbottom" el_class="slantbottom" css=".vc_custom_1608084450982{background-image: url(https://unitedworkers.org.au/wp-content/uploads/2020/12/hero-bg.jpg?id=14734) !important;}"][vc_column][vc_empty_space][vc_column_text]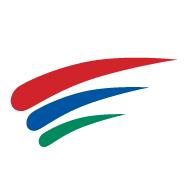 [heading tag="h2″ align="center" color="#ffffff" style="" color2="#000″]FAAA & United Workers pandemic partnership[/heading][/vc_column_text][vc_column_text][heading tag="h4″ align="center" color="#ffffff" style="" color2="#000″]Are you a flight attendant working in another industry due to the pandemic?[/heading][/vc_column_text][vc_empty_space][/vc_column][/vc_row][vc_row][vc_column][vc_empty_space height="16px"][vc_row_inner][vc_column_inner width="2/3″][vc_column_text]
About the partnership:
United Workers Union and Flight Attendants Association of Australia have formed a pandemic partnership to ensure FAAA union members are supported while they are deployed, or have secured temporary employment, in other industries which are organised & represented by United Workers Union. 
Due to the current travel restrictions enacted in response to the pandemic, most of the FAAA members have been stood down from their aviation jobs and have been appointed or secured work in other industries.
The UWU and FAAA have resolved to make this Memorandum of Agreement (MOU) that reflects traditional union of coverage but acknowledges the circumstances that members of FAAA find themselves in which include temporary employment in occupations and industries of the UWU and the need of FAAA to maintain a link with their members during this time.

Full details of this partnership can be found in the Moratorium of Understanding (MOU) – available for download here (PDF).
If you decide to leave the aviation industry & become employed permanently in a UWU occupation or industry, you will need to join or amend your membership to become a full UWU industrial member, and pay the applicable membership fees.[/vc_column_text][/vc_column_inner][vc_column_inner width="1/3″][vc_column_text]
How it works:

• Any member of the FAAA who is temporarily working in an occupation or industry where the UWU has members can become a community member of United Workers Union by completing this membership form.
• The membership fee for FAAA members to become community members of the United Workers Union is $0
• Joint membership will remain in place until 1 May 2021 after which time both unions will review the continued operation of the partnership.
[/vc_column_text][vc_empty_space][/vc_column_inner][/vc_row_inner][vc_column_text css_animation="fadeInDown"]
Join the partnership
[icon type="icon-down-open-big" color="#c5203a"]
[/vc_column_text][vc_empty_space height="16px"][/vc_column][/vc_row][vc_row full_width="stretch_row" content_placement="middle" parallax="content-moving" parallax_image="944″ el_class="slanttopbottom" css=".vc_custom_1572235437089{background-image: url(https://unitedworkers.org.au/wp-content/uploads/2019/10/uwubg.png?id=944) !important;}" el_id="slanttopbottom"][vc_column][vc_empty_space][vc_column_text][heading tag="h3″ align="center" color="#ffffff" style="text-transform: uppercase;" color2="#000″]Download the form for FAAA members:[/heading][/vc_column_text][vc_btn title="Download (PDF)" style="flat" shape="square" color="white" size="lg" align="center" link="url:https%3A%2F%2Funitedworkers.org.au%2Fwp-content%2Fuploads%2F2020%2F12%2F201001_member-engagement_UWU-Community-Membership-FAAA_A4_IM_v2.pdf||target:%20_blank|"][vc_empty_space][/vc_column][/vc_row]