MEDIA RELEASE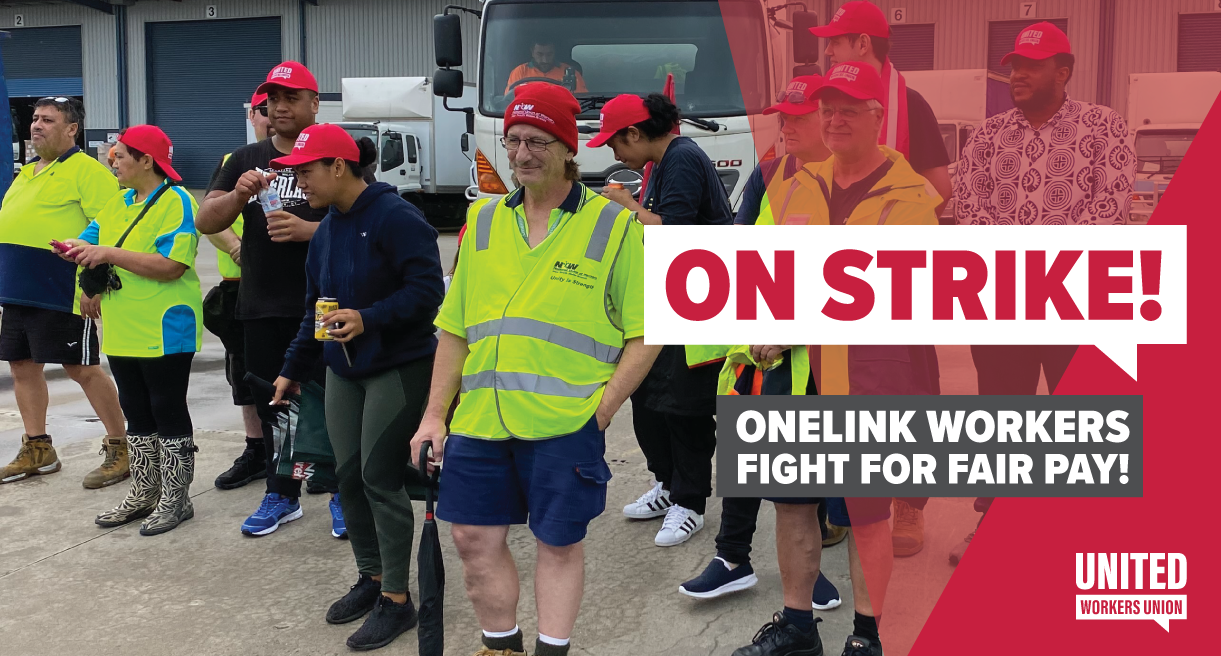 NSW medical supply workers strike for a fair go
Onelink workers in Sydney's logistics hub at Yennora went on strike at 5:00am this morning. Onelink provides medical supplies such as sanitary items, IV tubing and gowns to hospitals across NSW.
70 full-time workers and 20 casual and part-time workers at Onelink will strike for 24 hours in their fight to win a fair pay offer that reflects the importance of their work.
The workers have been ripped off to the tune of almost $200 a week compared to those working for the same parent company in a warehouse 10 minutes away.
These workers shift essential supplies to NSW hospitals, and say they deserve to be fairly compensated for their important work.
Onelink is a trading name of Symbion, owned by the EBOS group, a multi-billion dollar company who reported almost $7 billion in revenue in 2019. Despite boasting ethical work practices, the group and their company have been unwilling to come to the table with a fair wage offer that would at least even the playing field a bit for these hardworking employees.
United Workers Union director of logistics Matt Toner said employers shouldn't pick and choose which workers get a fair go.
"When you have employees in the same company, only 10 kilometres down the road, earning almost $200 more a week you can tell something is seriously wrong."
"Inequality flourishes when the Fair Work Act effectively allows employers to dictate which employees they will bargain with."
"EBOS group, who owns Onelink, is raking in massive profits. They can afford to share their wealth with those who help create it."
Geoff Mundy, 49, has been a storeperson at Onelink for 18 months and is one of the workers on strike today.
"We're striking today because it's unfair that other Symbion workers get paid more than us. They have the means to pay us an equal and fair wage across the board."
"At our current wage, workers here are struggling to pay their bills. All we're asking for is a little bit to help us get by."
Background:
A full-time Onelink forklift driver at Sydney's logistics hub Yennora is currently paid $25.23 per hour and receives $958 a week.
A full-time forklift driver at Symbion in Greystanes is paid $30.03 per hour and receives $1141 a week.
A Onelink worker earns $183 less per week.
ENDS
Media contact: 1300 898 633, [email protected]