SUPPORT ISS CLEANERS AT FLINDERS MEDICAL CENTRE!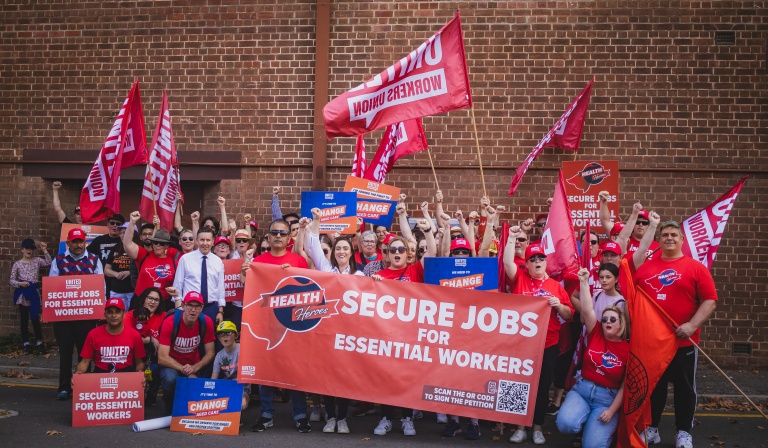 THE ISSUE:
Just before Christmas, ISS Cleaners at Flinders Medical Centre were told that their roster would be changed to a rotational roster over AM & PM shifts.
ISS has provided no information to workers about these changes and ISS has ignored members' calls to hold a group meeting for consultation.
Workers are concerned that service delivery at FMC will be compromised and other employees within the hospital could face increased health and safety risks.
Help members win this fight by sending a letter to Darlene Winston (ISS Director of People and Culture) expressing your discontent for these changes and failure to adequately consult with union members.
Show your support – sign the below petition TODAY!
STAND UP FOR WORKING PEOPLE