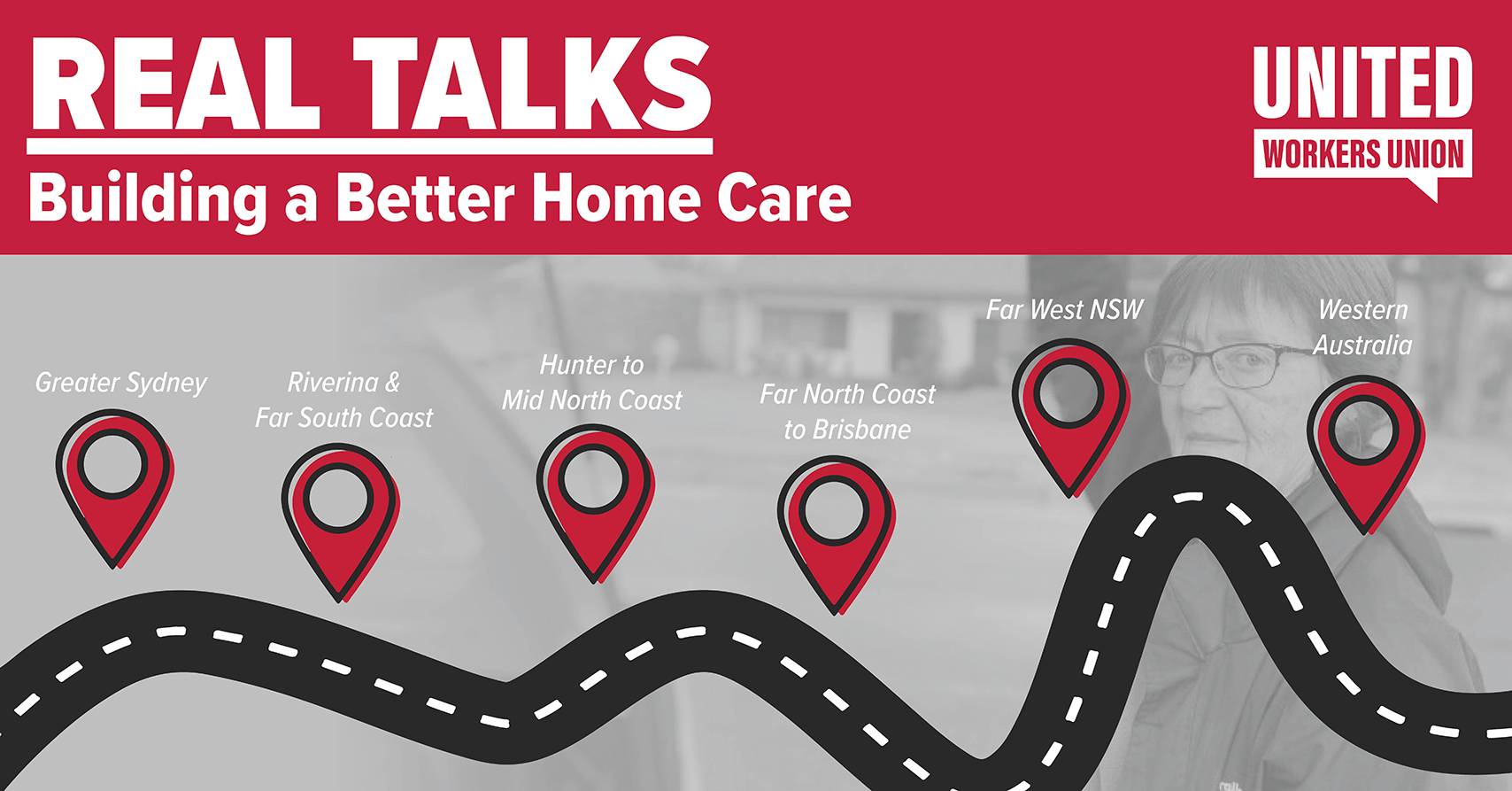 Care workers are gathering online all over the country for the first time in history this November!
Your union is holding a series of regional local online meetings to hear what your key issues are in your community and work on a plan that will address the REAL problems of care workers and their clients!
It's best to come along to the Real Talk closest to your location, however you are welcome to attend another session time that suits you. If your region isn't listed, come along to any session you like, and we can discuss arranging a talk for your region in the new year.
Greater Sydney: Thursday 19th November at 5PM AEDT
Greater Sydney: Friday 20th November at 12PM AEDT
Western NSW: Wednesday 18th November at 11am AEDT
Western NSW: Friday 20th November at 4pm AEDT
Far South/Riverina: Wednesday 18th November at 7pm AEDT
Far South/Riverina: Thursday 19th November at 11am AEDT
Hunter – Mid North Coast: Thursday 26th at 6pm AEDT
Hunter – Mid North Coast: Friday 27th November at 1pm AEDT
Far North Coast – Sunshine Coast: Wednesday 25th at 10am AEDT
Far North Coast – Sunshine Coast: Friday 27th November at 7pm AEDT
WA: Thursday 26th November at 4:30pm AWST
WA: Saturday 28th November at 11am AWST