YOUR UNION FOR AMBULANCE OFFICERS AND PARAMEDICS
We respond to emergencies and get you to the hospital.
We are paramedics, emergency medical dispatchers and patient transport officers, working around the clock to save lives and care for you in your time of need. Our work is difficult, demanding and incredibly high pressure. Together we are standing up for better pay and conditions, zero tolerance for abuse, support for mental health, and opportunities for professional development. 
United Workers Union is our union for Ambulance Officers, paramedics, emergency dispatchers, patient transporters, air rescue crews and fleet maintenance officers.    
UWU represents over 150,000 workers from all walks of life across Australia.  Throughout our history, we've shown when working people come together, we win.
We fight hard for jobs you can count on, decent pay and conditions, and respect at work. Your union is here to help you, we provide a range of quality services, benefits and representation when you need it.  
TAKE ACTION FOR Ambulance workers:
JOIN US
Join Australia's largest national ambulance union today.
Spread the word
Keep up with the United Workers Union & our campaigns on Facebook.
AMBO HUB
Resources & professional development for our members: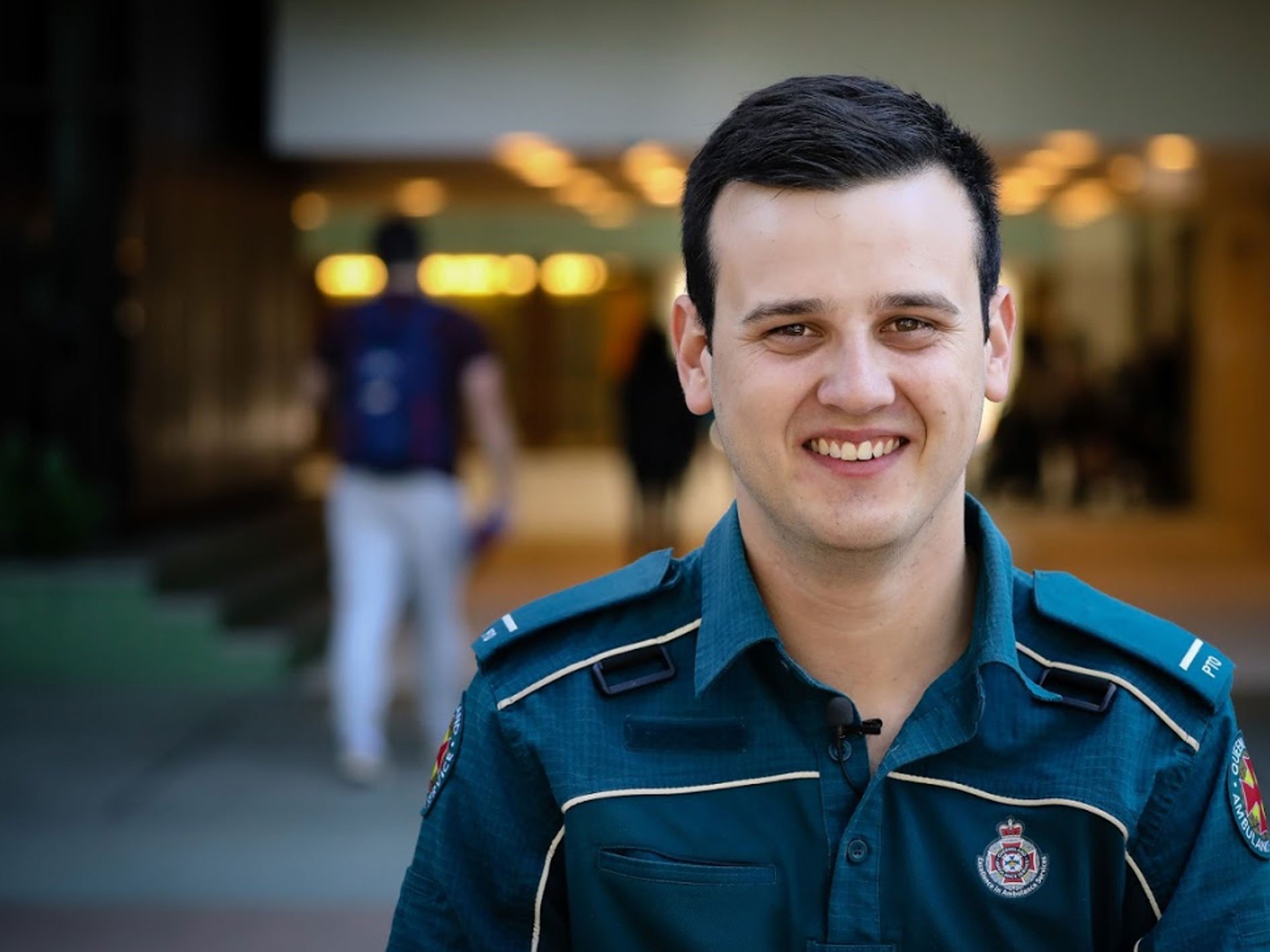 BECOME A DELEGATE
Stand up, Speak out.
A union delegate is another union member just like you. They have a job to do every day, and they answer to the same management that you do. The key difference is that a union delegate has training, tools and protections to help you and other members solve problems at work!
Join the union for emergency workers!
Standing together, we can change our workplaces.
media releases + campaign updates
recent news:
Today's announcement by Premier Annastacia Palaszczuk and Health Minister Yvette D'Ath of an additional 200 Queensland Ambulance Service paramedics will create a meaningful difference to ambulance officers working throughout Queensland. United Workers Union National Ambulance Coordinator Fiona Scalon said union members across the state welcome this significant boost to QAS staffing. "Two hundred additional ambulance staff will help take the pressure off emergency service workers and go a long way to addressing some of the major concerns of our members, most importantly their ability to finish on time and access breaks throughout their shifts," Ms Scalon said. "Additional QAS bodies will bolster the day-to-day provision of ambulance services in our community and facilitate the greater likelihood of ambulance staff overcoming a cycle of burn out and exhaustion from lengthy shifts. "United Workers Union has been calling on the Government for a commitment of this kind, so our members are very pleased with today's announcement and congratulate the Government on this momentous commitment. "Our members have been working under the toughest of conditions across the state since Covid and have told us it is an inability to finish work on time that is most high on workers' list of concerns. More ambulance staff means more workers on the ground to reinforce what has been a highly stretched workforce." ENDS Media Contact: 1300 898 633,
[email protected]
The United Workers Union welcomes the commitment to essential services announced in today's state budget. This includes centrally funding 60 new ambulance officers in the Queensland Ambulance Service, $485 million to address patient access, and confirmation of the election commitment of 1,139 teacher aides in the next year. Quotes attributable to United Workers Union Public Sector Director Sharron Caddie: "In the past month QAS approved new staff to fill holes caused by the ongoing hospital crisis. "The severe shortfall of ambulance officers out in the community, due to the hospital and health service (HHS) crisis, required QAS to get more bodies on the ground now, whilst the service waits for other funding initiatives to be rolled out and begin to take effect. "United Workers Union members had called for these places to be centrally funded and remain as additional to the already projected 475 additional ambulance officers over the next four years. "Today the Palaszczuk Government has delivered and confirmed these positions will be both centrally funded and kept as additional to the already forecast growth figures for the service. "Queensland's health services will be supported by record funding of $22.2 billion in health which will assist in addressing the current hospital crisis. "The Palaszczuk Government's confirmation of the 1,139 teacher aides within the next year acknowledges the important role teacher aides play in supporting students in our education system." Quotes attributable to Queensland Ambulance Officer Elliott Rhodes-Bates: "We are experiencing an exponential number of ambulances remaining ramped across the state due to the current HHS crisis. "Every day we do…