Your Union for Aged Care Workers
We provide the care that you need.
We work in aged care, home care and disability services. We provide essential support to keep older Australians safe. We give you and your family professional care, with dignity, when you need it. Together we are campaigning to change aged care because workers, residents and their families deserve dignity and respect.
United Workers Union is our union for workers in Aged Care, Home Care and Disability support.  
UWU represents over 150,000 workers from all walks of life across Australia.  Throughout our history, we've shown when working people come together, we win.
We fight hard for jobs you can count on, decent pay and conditions, and respect at work. Your union is here to help you – providing a range of quality services, benefits and representation when you need it.  
TAKE ACTION FOR AGED CARE WORKERS:
AGED CARE WATCH
Report understaffing and workplace issues at your facility with our Aged Care Watch tool.
Spread the word
Follow our Change Aged Care page on Facebook and help spread the word.
digital strikeforce
Aged Care workers are taking online actions every week to influence key decision makers.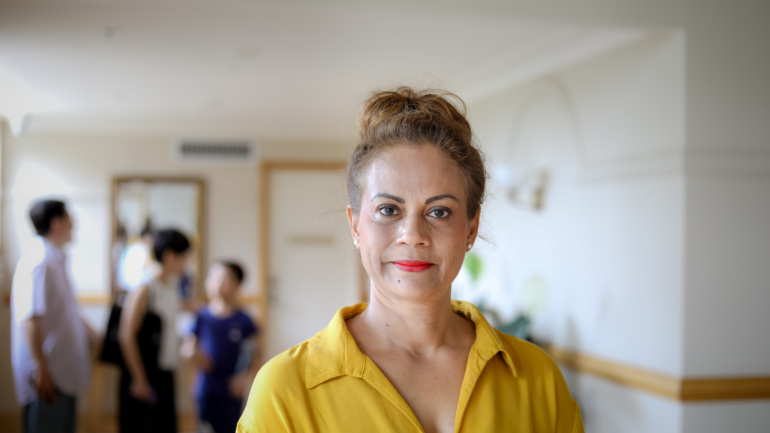 BECOME A DELEGATE
Stand up, Speak out.
A union delegate is another union member just like you. They have a job to do every day, and they answer to the same management that you do. The key difference is that a union delegate has training, tools and protections to help you and other members solve problems at work!
UNION RESOURCES FOR WORKERS: 
chAnge aged care
Older Australians and the workers caring for them deserve respect.
Work in Home Care?
Learn more about our campaign to fix home care, and how you can get involved.
COVID19 INFO
COVID19 Resources and FAQs for aged care workers.
Join the union for Aged Care workers
Standing together, we can change our workplaces.
media releases + campaign updates
recent news:
The United Workers Union is warning that SA Government public health orders released yesterday mandating that all residential aged care workers are vaccinated against COVID-19 by September 17 will tip an already strained industry over the edge. The SA Government orders were made public on Wednesday after being signed late on Tuesday. A copy of the orders are available here (clause 12): https://www.covid-19.sa.gov.au/__data/assets/pdf_file/0004/439672/RACF-No-40-10-08-2021.pdf Federal Government statistics show that only 51 per cent of South Australian aged care workers have received one jab and only one third of workers are currently fully vaccinated. For the State Government to fulfil its own public health directive, 6500 jabs-per-week would need to be delivered over the next five weeks. The union has been told by both workers and aged care providers that the industry is already struggling to attract and retain staff and that further restrictions would exacerbate the issues. United Workers Union Aged Care Director Carolyn Smith said that the latest directive will cause panic among aged care workers and will force many to leave the industry. "The vaccine roll-out has been bungled from the get-go, not just through the lack of availability and access but through confusing and mixed messaging coming from the different layers of Government," Smith said. "While we will always encourage our members to follow the health advice of the State and Federal chief health officers, it's not a surprise that there is an element of hesitancy among aged care workers, as misinformation has been able to thrive in the context of regularly changing vaccine advice. "Even if…
The United Workers Union is warning that WA Government public health orders mandating that all residential aged care workers are vaccinated against COVID-19 by September 17 will tip an already strained industry over the edge. Federal Government statistics show that fewer than 50 percent of Western Australian aged care workers have received one jab and only 25 percent of workers are currently fully vaccinated. For the State Government to fulfil its own public health directive, 2700 jabs-per-week would need to be delivered over the next five weeks. The union has been told by both workers and aged care providers that the industry is already struggling to attract and retain staff and that further restrictions would exacerbate the issues. United Workers Union Aged Care Director Carolyn Smith said that the latest directive will cause panic among aged care workers and will force many to leave the industry. "The vaccine roll out has been bungled from the get-go, not just through the lack of availability and access but through confusing and mixed messaging coming from the different layers of Government," Smith said. "While we will always encourage our members to follow the health advice of the State and Federal chief health officers, it's not a surprise that there is an element of hesitancy among aged care workers, as misinformation has been able to thrive in the context of regularly changing vaccine advice. "Even if it was realistic to deliver more than 30,000 doses in five weeks, there hasn't been enough done to allay the fears of aged care workers…