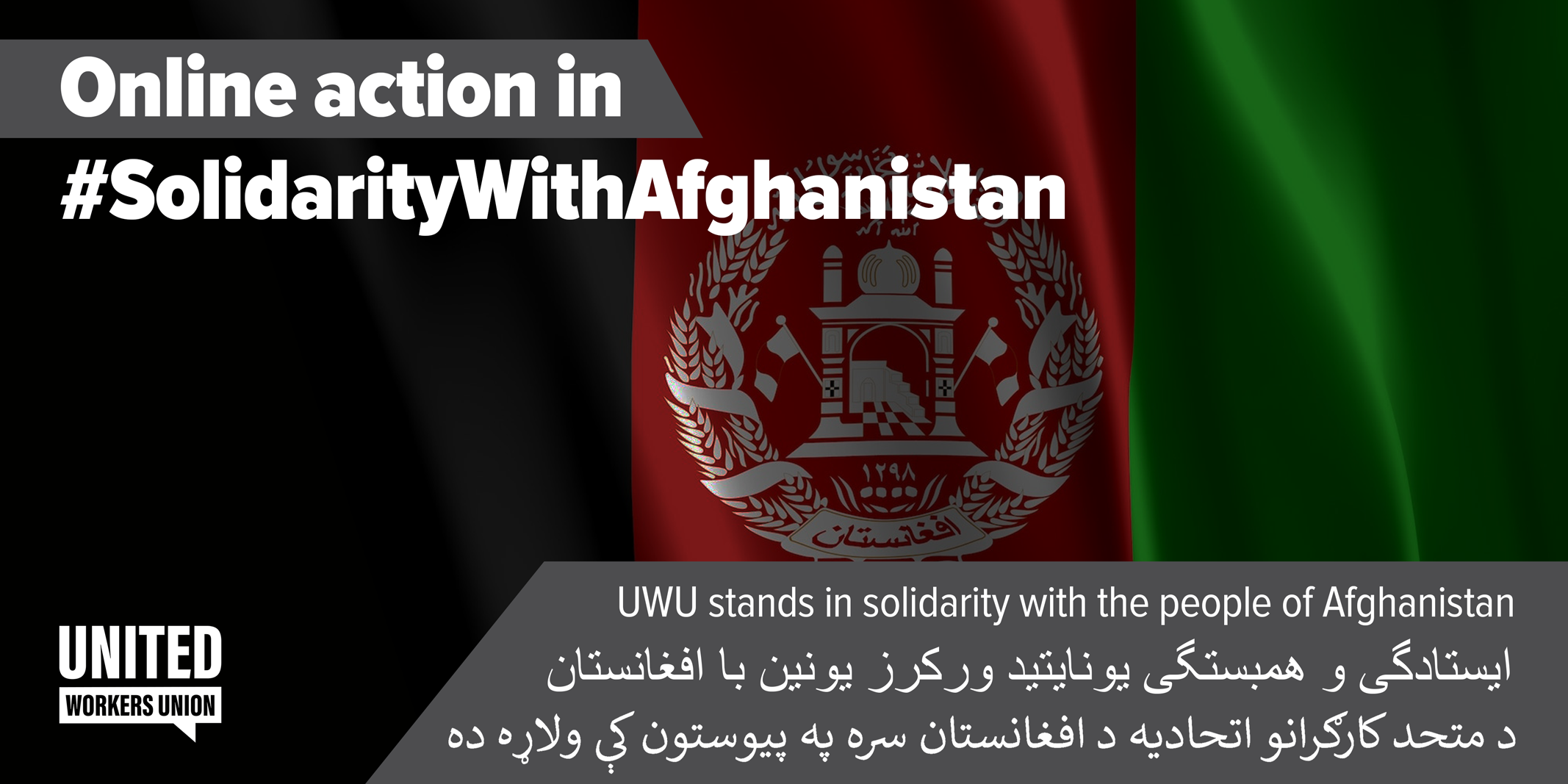 THE ISSUE:
After years of conflict – conflict that the Australian military was heavily involved in – Scott Morrison has a responsibility to support the people of Afghanistan.
We are calling on the Liberal Morrison Government to:
1 Evacuate people at imminent risk, including people who've worked with the Australian Government and organisations
2 Lift the humanitarian intake to at least 20,000, to match the UK and Canada
3 Grant permanent protection to Afghans in Australia on temporary visas
4 Reassess cases of Afghans refused protection
5 Fast track the Family Stream and Citizenship applications made by Afghans, so that they can be reunited with their families
6 Release Afghan detainees from immigration detention, noting it is now impossible for them to return to their home country
Stand with the United Workers Union in calling on the Prime Minister to support the people of Afghanistan.
THE ACTION:
Take action online
Write a word on the palm of your hand that encapsulates either one of our UWU demands or a simple message of solidarity.
Take a selfie with the palm of your hand facing the camera.
Click one of the below buttons to generate a Tweet or an e-mail to Scott Morrison.
The generated Tweet or email will already contain a message – feel free to personalise it.
Attach the selfie to your post or email and hit send!