COVID-19 INFORMATION FOR WORKERS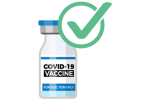 ESSENTIAL INFORMATION
ABOUT vaccinationS
Find information on current government restrictions & payments
Government restrictions & advice are changing rapidly. We've compiled a list of trusted resources where you can find the most up-to-date information in your state/territory.
Report a covid-positive case
at your workplace
In the event you or a coworker test positive for covid-19, please contact your union urgently on:
0499 174 080
or [email protected]
PLEASE NOTE: THIS HOTLINE IS TO REPORT POSITIVE CASES ONLY.
For all other enquiries or questions
please select "ask a general question" below.
REPORT A COVID CASE AT YOUR WORKPLACE
Please note that this hotline is for reporting covid positive cases only.
For general workplace advice, click here.