Term 1, 2023 TASC CONSULTATION SESSIONS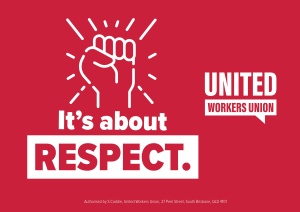 From Monday 20 March for two weeks, your Union will be rolling out consultation sessions in schools and online across the state.
Working together we're better – so it's important that Teacher Aides and School Cleaners from as many schools as possible attend these consultation sessions. Union members and non-members are encouraged to attend a session.
Sessions will include the opportunity for Teacher Aides and School Cleaners to ask questions. If you have any questions you'd like your union to respond to, please leave them HERE and someone from the education team will get back to you.
Please scroll down below to find detailed information for upcoming Teacher Aide and School Cleaner consultation sessions, including dates, times and locations. Please note that no RSVP is required to attend.
*Please note interpreters will be provided for ALMs in a specific MS Teams session in Week 2. Information TBC.
TEACHER AIDE CONSULTATION DETAILS
Follow the link HERE for MS Team Links to join the meeting. 
Date and session times

Method

School /
Location*

Suburb

Address

Monday 20th March
Teacher Aides
12:15 for a 12.30pm start
2pm finish plus 30 minutes question time
Live in-person
Palmview State
Secondary College
Sunshine Coast
Central
17 Village
Green Blvd, Palmview QLD 4533
Streamed in person
Banksia
Beach State School
North
Brisbane
C/133
Sunderland Dr, Banksia Beach QLD 4507
Streamed in person
Burpengary
Meadows State School
Burpengary
Hall
153 Rowley Road, Burpengary
Streamed in person
Nambour
State College
Nambour
 Auditorium, 1 Carroll Street, Nambour
Streamed in person
Caboolture
State High
Caboolture
School
– Hall Lee Street, Caboolture 4510
Tuesday 28th March – later
start
Teacher Aides
12:15 for a 12.30pm start
2pm finish plus 30 minutes question time
Live in-person
Bundaberg
State High School
Bundaberg
37A
Maryborough Street, BUNDABERG  QLD  4670
Streamed in person
Hervey
Bay State High School
Hervey
Bay
56
Beach Rd, Hervey Bay QLD 4655
Streamed in person
Maryborough
State High School
Maryborough
Kent
Street, Maryborough Qld 4650
 
 
 
 
Streamed in person
Coolum
State High School
Sunshine
Coast North
Havana
Rd E, Coolum Beach QLD 4573
Metropolitian
Tuesday 21st March
Teacher Aides
9:15 for a 9:30 start
11am finish plus 30 minutes question time
Live in-person
Bremer State
High School
Ipswich
133/153 Warwick
Rd, Ipswich QLD 4305
Streamed in person
Ripley Valley
State School
Ipswich
Botany Dr,
South Ripley QLD 4306
Streamed in person
Bracken Ridge
State School
North
1 Binburra
Street, Bracken Ridge Qld 4017
Streamed in person
Wondall Heights
State School
East
260 Wondall Rd,
Manly West QLD 4179
Streamed in person
Sunnybank
High School
Central
Brisbane
Boorman
St, Sunnybank QLD 4109
Friday 24th March
Teacher Aides
9:15 for a 9:30 start
11am finish plus 30 minutes question time
Live in-person
Bremer
State High School
Ipswich
133/153
Warwick Rd, Ipswich QLD 4305
Streamed in person
Sunnybank High School
Central
Brisbane
Boorman
St, Sunnybank QLD 4109
Streamed in person
Ripley Valley
State School
Ipswich
Botany
Dr, South Ripley QLD 4306
Streamed in person
Bracken Ridge
State School
North
1
Binburra Street, Bracken Ridge Qld 4017
Streamed in person
Wondall Heights
State School
East
260 Wondall Rd,
Manly West QLD 4179
Streamed in person
Coorparoo
Secondary College
Central
Brisbane
Stanley
St E & Cavendish Road, 4 Cavendish Rd, Coorparoo QLD 4151
Darling Downs
Wednesday 22nd March
Teacher Aides
9:15 for a 9:30 start
11am finish plus 30 minutes question time
Live in-person
Highfieds State
School
Toowoomba
10459 New
England Highway, Highfields QLD 4352
Streamed in person
Lockyer
District State High School
Gatton
100
William Street, Gatton QLD 4343
Streamed in person
Kingaroy
State High School
Kingaroy
15
Toomey St, Kingaroy QLD 4610
Streamed in person
Roma
State College
Roma
1
Cottell St, Roma QLD 4455
Streamed in person
Warwick
State High School
Warwick
Palmerin
St, Warwick QLD 4370
South East
Thursday 23rd March
Teacher Aides
9:15 for a 9:30 start
11am finish plus 30 minutes question time
Live in-person
Woodridge
State High School
South
Brisbane
323
Wembley Rd, Woodridge QLD 4114
Please note this session is cancelled.
Capalaba
State College – cancelled.
 
 
Streamed in person
Beaudesert
State High School
Scenic
Rim
90
Parkland Dr, Springfield Central QLD 4300
Streamed in person
Ormeau
Woods State High School
North
Gold Coast
148
Goldmine Rd, Ormeau QLD 4208
Monday 27th March
Teacher Aides
9:15 for a 9:30 start
11am finish plus 30 minutes question time
Live in-person
Robina
State High School
Central
Gold Coast
1
Investigator Dr, Robina QLD 4226
Streamed in person
Burleigh
Heads State School
South
Gold Coast
1750
Lower Gold Coast Hwy, Burleigh Heads QLD 4220
Streamed in person
Palm
Beach-Currumbin State High School
South
Gold Coast
Thrower
Dr, Palm Beach QLD 4221
Please note this session is cancelled.
Broadbeach
State School – cancelled.
 
 
Streamed in person
Foxwell
State Secondary School
North
Gold Coast
282
Foxwell Rd, Coomera QLD 4209
Far North Queensland
Wednesday 29th March
Teacher Aides
9:15 for a 9:30 start
11am finish plus 30 minutes question time

* NB additional venue just announced – Cairns State High School
Live in-person
Caravonica
State School
North
Cairns
Lot 3, 1115R
Kamerunga Road, Caravonica Qld 4878
Streamed in person
Mossman State
High School
Mossman
46-62 Front
Street, Mossman Qld 4873
Streamed in person
Atherton
State High School
Hinterland
Maunds
Road, Atherton Qld 4883
Streamed in person
Innisfail
State College
Innisfail
45
Flying Fish Point Road, Innisfail Qld 4860
North Queensland
Thursday 30th March
Teacher Aides
9:15 for a 9:30 start
11am finish plus 30 minutes question time
Live in-person
Heatley State
High School
Townsville
321 Fulham Rd,
Heatley QLD 4814
Streamed in person
Mount
Isa Central State School
Mt
Isa
49
Miles St, Mount Isa QLD 4825
Central Queensland
Friday 31st March
Teacher Aides
9:15 for a 9:30 start
11am finish plus 30 minutes question time
Live in-person
North Rockhampton SHS
Rockhampton
Performing Art Centre, North Rockhampton SHS Access through Simpson St
Streamed in person
Mackay
State High School
Mackay
123
Milton Street, Mackay Qld 4740
Streamed in person
Gladstone
State High School
Gladstone
30
Dawson Road, Gladstone Central QLD 4680
MS Teams – ONLINE ONLY
Wednesday 22nd March
Teacher Aides 7:30am – 9:30am
MS TEAMS ONLY
All Regions
Thursday 23rd March
Teacher Aides 7:30am – 9:30am
MS TEAMS ONLY
All Regions
Friday 31st
March
Teacher Aides 2:00pm – 4:00pm
MS TEAMS ONLY
All Regions
Friday 31st
March
Teacher Aides 2:00pm – 4:00pm
MS TEAMS ONLY
All Regions
school cleaner consultation sessions
Date and session times

School / Location*

Suburb

Address

North Coast
Monday 20th March
Cleaners
9:30 for a 9:45 start
10.45am finish plus 30 minutes question time
Palmview State Secondary College
Sunshine Coast Central
17 Village Green Blvd, Palmview QLD 4533
Banksia Beach State School
North Brisbane
C/133 Sunderland Dr, Banksia Beach QLD 4507
Burpengary Meadows State School
Burpengary
Hall 153 Rowley Road, Burpengary
Nambour State College
Nambour
Auditorium, 1 Carroll Street, Nambour
Caboolture State High
Caboolture
School – Hall Lee Street, Caboolture 4510
Tuesday 28th March – later start
Cleaners
9:30 for a 9:45 start
10.45am finish plus 30 minutes question time
Bundaberg State High School
Bundaberg
37A Maryborough Street, BUNDABERG QLD 4670
Hervey Bay State High School
Hervey Bay
56 Beach Rd, Hervey Bay QLD 4655
Maryborough State High School
Maryborough
Kent Street, Maryborough Qld 4650
Location TBC
Gympie
Coolum State High School
Sunshine Coast North
Havana Rd E, Coolum Beach QLD 4573
Metropolitian
Tuesday 21st March
Cleaners
12:45 for a 1pm start
2pm finish plus 30 minutes question time
Bremer State High School
Ipswich
133/153 Warwick Rd, Ipswich QLD 4305
Ripley Valley State School
Ipswich
Botany Dr, South Ripley QLD 4306
Bracken Ridge State School
North
1 Binburra Street, Bracken Ridge Qld 4017
Wondall Heights State School
East
260 Wondall Rd, Manly West QLD 4179
Sunnybank State High School
Central Brisbane
Boorman St, Sunnybank QLD 4109
Friday 24th March
Cleaners
12:45 for a 1pm start
2pm finish plus 30 minutes question time
Bremer State High School
Ipswich
133/153 Warwick Rd, Ipswich QLD 4305
Sunnybank High School
Central Brisbane
Boorman St, Sunnybank QLD 4109
Ripley Valley State School
Ipswich
Botany Dr, South Ripley QLD 4306
Bracken Ridge State School
North
1 Binburra Street, Bracken Ridge Qld 4017
Wondall Heights SS
East
260 Wondall Rd, Manly West QLD 4179
Coorparoo Secondary College
Central Brisbane
Stanley St E & Cavendish Road, 4 Cavendish Rd, Coorparoo QLD 4151
Darling Downs
Wednesday 22nd March
Cleaners
12:45 for a 1pm start
2pm finish plus 30 minutes question time
Highfieds State School
Toowoomba
10459 New England Highway, Highfields QLD 4352
Lockyer District State High School
Gatton
100 William Street, Gatton QLD 4343
Kingaroy State High School
Kingaroy
15 Toomey St, Kingaroy QLD 4610
Roma State College
Roma
1 Cottell St, Roma QLD 4455
Warwick State High School
Warwick
Palmerin St, Warwick QLD 4370
South East
Thursday 23rd March
Cleaners
12:45 for a 1pm start
2pm finish plus 30 minutes question time
Woodridge State High School
South Brisbane
323 Wembley Rd, Woodridge QLD 4114
Capalaba State College – please note this session is cancelled
Beaudesert State High School
Scenic Rim
90 Parkland Dr, Springfield Central QLD 4300
Ormeau Woods State High School
North Gold Coast
148 Goldmine Rd, Ormeau QLD 4208
Monday 27th March
Cleaners
12:45 for a 1pm start
2pm finish plus 30 minutes question time
Robina State High School
Central Gold Coast
1 Investigator Dr, Robina QLD 4226
Burleigh Heads State School
South Gold Coast
1750 Lower Gold Coast Hwy, Burleigh Heads QLD 4220
Palm Beach-Currumbin State High School
South Gold Coast
Thrower Dr, Palm Beach QLD 4221
Broadbeach State School – please note this session is cancelled
Foxwell State Secondary School
North Gold Coast
282 Foxwell Rd, Coomera QLD 4209
Far North Queensland

Wednesday 29th March
Cleaners
12:45 for a 1pm start
2pm finish plus 30 minutes question time

* Additional venue just announced – Cairns State High School

Caravonica State School
North Cairns
Lot 3, 1115R Kamerunga Road, Caravonica Qld 4878
Mossman State High School
Mossman
46-62 Front Street, Mossman Qld 4873
Atherton State High School
Hinterland
Maunds Road, Atherton Qld 4883
Innisfail State College
Innisfail
45 Flying Fish Point Road, Innisfail Qld 4860
North Queensland
Thursday 30th March
Cleaners
12:45 for a 1pm start
2pm finish plus 30 minutes question time
Heatley State High School
Townsville
321 Fulham Rd, Heatley QLD 4814
Mount Isa Central State School
Mt Isa
49 Miles St, Mount Isa QLD 4825
Central Queensland
Friday 31st March
Cleaners
12:45 for a 1pm start
2pm finish plus 30 minutes question time
North Rockhampton State High School
Rockhampton
Performing Arts Centre North Rockhampton SHS
Corner Berserker & Simpson Streets
Mackay State High School
Mackay
123 Milton Street, Mackay Qld 4740
Gladstone State High School
Gladstone
30 Dawson Road, Gladstone Central QLD 4680
MS Teams – ONLINE ONLY
Friday 31 March
Cleaners 7:30am – 9:00am
MS Teams only
Friday 31 March
Cleaner 12:00pm – 1:30pm
MS Teams only