[vc_row full_width="stretch_row" content_placement="middle" parallax="content-moving" parallax_image="13494″ css_animation="fadeIn" css=".vc_custom_1601291780915{background-image: url(https://unitedworkers.org.au/wp-content/uploads/2019/10/uwubg.png?id=) !important;}" el_id="slantbottom" el_class="slantbottom"][vc_column][vc_empty_space][vc_column_text][heading tag="h2″ align="center" color="#ffffff" style="" color2="#000″]FARMS UNION NEWS[/heading][/vc_column_text][vc_empty_space][/vc_column][/vc_row][vc_row][vc_column][vc_row_inner][vc_column_inner width="1/6″][/vc_column_inner][vc_column_inner width="4/6″][vc_column_text]
WHAT'S BEEN HAPPENING IN FARMS
[/vc_column_text][vc_column_text]
This is the union newsletter for farm workers.
It includes updates about our campaigns, workers' wins, and information on your rights.
[/vc_column_text][/vc_column_inner][vc_column_inner width="1/6″][/vc_column_inner][/vc_row_inner][/vc_column][/vc_row][vc_row][vc_column width="1/2″][vc_tta_accordion style="flat" shape="square" color="white" active_section="3305235″ css_animation="fadeIn" collapsible_all="true"][vc_tta_section i_icon_fontawesome="far fa-lightbulb" add_icon="true" title="ACTIVIST SPOTLIGHT" tab_id="1601271478134-b2853842-723a"][vc_column_text]
SHARMINI 
[/vc_column_text][vc_column_text]My name's Sharmini and I'm a delegate on a NSW farm.
The biggest union win I've had is when we kicked a dodgy cash contractor off the farm. 
We were working 12 hour days and were being paid only $15 or $16 an hour. All of us decided we had had enough and so we joined hands in the union. We stood strong and raised the issues. 
The contractor was kicked out and now most of us are employed directly.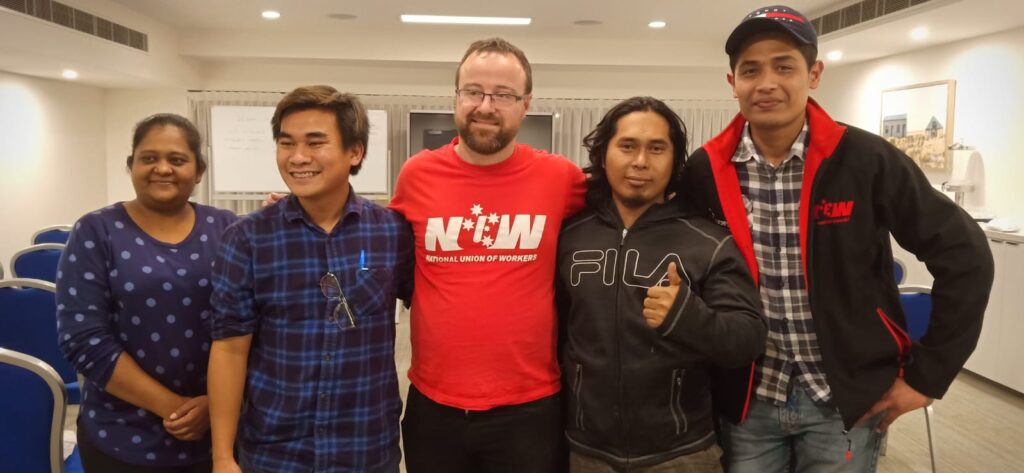 Of course one of the biggest concerns for us now is COVID-19.
We're working shoulder to shoulder in the packing shed.
I know that an outbreak of COVID-19 could flare up still at any time. We have hand sanitiser, but we don't have masks.
So, as the union delegate, I went to the bosses and said that at the very least, they need to check our temperatures every time we come into work.
Many of us live in crowded accommodation, so an outbreak could jump easily from one person to the next in a household.
Not long after, the bosses agreed. Now we get our temperature checked every day before work.  [/vc_column_text][/vc_tta_section][vc_tta_section i_icon_fontawesome="far fa-id-card" add_icon="true" title="REPORT BACK: AMNESTY MEETING" tab_id="1601275821291-afd8e23f-0c5a"][vc_column_text]
MOHAMMAD'S REPORT BACK
Visa amnesty is the only way to solve the workforce crisis in the farming industry.
Union activists met the other week to discuss our visa amnesty campaign. We spoke about how it won't be easy, and that it might take a long time, but that we will win it anyway.
We will soon find out NALAC's recommendations to the Federal Government soon.
A little while ago you might have completed a union survey for NALAC, an important group that the Federal Government set up to make recommendations on how to solve problems on farms. The union survey asked us to explain what needs to be fixed. Our answers were anonymously sent to NALAC in a submission. 
Hopefully NALAC will recommend amnesty, but we don't know for sure. We cannot depend on the Federal Government or NALAC to do the right thing. That's why we must build power and support in the community. (Scroll down for more information on NALAC and the survey).
[/vc_column_text][/vc_tta_section][vc_tta_section i_icon_fontawesome="fas fa-globe-asia" add_icon="true" title="INTERNATIONAL SOLIDARITY" tab_id="1601275913556-827260ea-7c95″][vc_column_text]
On 15 September, the United Workers Union presented at the International Union of Foodworkers (IUF) regional conference on Farm Worker Organising.
We spoke to the conference about our union's efforts to improve conditions in the Tomato glasshouse industry, including by removing dodgy labour hire contractors and negotiating for better job security for workers. 
At this conference our Italian affiliate Federazione Lavoratori Agroindustria told participants about winning an Amnesty for undocumented workers this year in Italy.
So far 40,000 of the 400,000 undocumented workers in Italy have taken up the right to come forward and receive the right to work. COVID has restricted more from coming forward, but the union has big plans. They also agreed to meet with our union to discuss their campaign further and assist our own amnesty campaign.
[/vc_column_text][/vc_tta_section][/vc_tta_accordion][/vc_column][vc_column width="1/2″][vc_tta_accordion style="flat" shape="square" color="white" active_section="3305235″ css_animation="fadeIn" collapsible_all="true"][vc_tta_section i_icon_fontawesome="fas fa-bullhorn" add_icon="true" title="YOUR RIGHTS AT WORK" tab_id="1601327583616-f7e86123-d10f"][vc_column_text]
Did you know…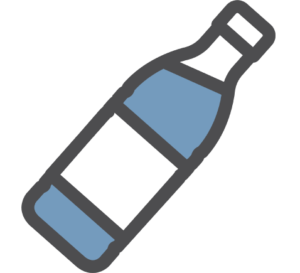 The Federal Court recently confirmed it is a workplace right for workers to use the toilet and drink water when they are working. It does not have to be only during breaks.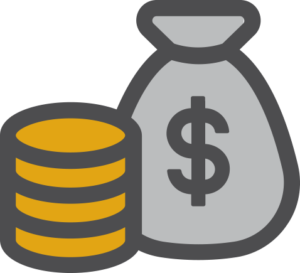 A pay slip must be given to every worker within 1 working day of payment. You must be paid in money. Employees can't be paid in things like food or discounted accommodation.
[/vc_column_text][/vc_tta_section][vc_tta_section i_icon_fontawesome="fas fa-fist-raised" add_icon="true" title="UNION WINS" tab_id="1585105967656-60627a5c-832f"][vc_column_text]BLUEBERRY PICKERS AND PACKERS WIN
The Seasonal Workers at two different sites on a blueberry farm compared their pay.
Workers at one of the sites realised that they were earning a lot less. This was because there were too many workers, not enough blueberries, and no covered tunnels for picking on wet days.
The team leaders asked the labour hire company to move them to another site, but they were refused.
So all of the members decided to come together and met with the manager.
The farm workers asked him how he would feel if he was in their situation.
By uniting together, the union members forced the manager to act. 
Half of the workers were sent to a different site and are now earning an hourly wage. Those who are still at the old site are able to earn more now, as there's less workers and so a lot more blueberries to pick.
LONG SERVICE LEAVE WIN
We recently helped one farms member claim her Long Service Leave (LSL).
This member had been working as a casual for over 11 years on a farm in Victoria.
Her union advised that she should be entitled to LSL and drafted an email for her to send to her employer.
The member's employer confirmed that she had accrued an entitlement of 9.8 weeks leave.
This works out to be approximately $10k!
"I never thought a casual worker could get LSL.  I never heard anything about LSL from my employer or anyone except for the Union.  I'm very surprised! And extremely happy that I have it! It is a big win for me and everyone like me. "

– Farm Worker
The Facts about Long Service Leave
Casual workers are entitled to LSL in most circumstances

Workers can claim LSL after 7 years (Vic & ACT) and 10 years (all other states)

You may be entitled to claim LSL even if you have had different employers at the same location or for a contractor at different locations.
Contact UWU for individual advice
THE POWER OF UNION
By standing united, farm workers have won back stolen wages and stopped dodgy contractors.
So far this year farm workers have won back almost $107,000! [/vc_column_text][/vc_tta_section][vc_tta_section title="PIECE-RATES MEETING" tab_id="1604012720073-66f67afe-8541″][vc_column_text]Seasonal Workers attended an online union meeting about piece-rates at the end of last month. 
Union members spoke about how bad bosses steal workers' money using piece-rates.
Piece-rates are meant to reward workers. They should help workers earn more, whenever they work extra hard.
But dodgy contractors use them to underpay workers.  
In Australia, the law says piece-rate workers should earn more than workers who earn money hourly. That means you should earn at least $27.29 each hour. 
Contact your organiser if you think the contractor is using piece-rates to steal from you.[/vc_column_text][/vc_tta_section][/vc_tta_accordion][/vc_column][/vc_row][vc_row][vc_column][vc_tta_accordion style="flat" shape="square" color="white" active_section="3305235″ css_animation="fadeIn"][vc_tta_section i_icon_fontawesome="fas fa-poll" add_icon="true" title="FARM WORKERS' SURVEY – RESULTS ARE IN!" tab_id="1601288960441-73290d12-14db"][vc_column_text]In July 2020 farm workers told NALAC their stories through a union survey. NALAC is the National Agricultural Labour Advisory Committee. It is a very important group set up by the Federal Government, which will advise them on how to fix many (but not all) of the farming workforce problems in Australia.
Farm workers told NALAC that they:
should be treated with greater respect
need more secure jobs
need more secure visas
need better quality and more affordable accommodation
need health and safety to be improved
need the freedom to join the union and learn about their rights
However, we can't just wait for NALAC and the Federal Government to make the changes. The changes won't be made without action from union members.
Together in the United Workers Union, farm workers can add pressure and force the Federal Government to fix the farming industry.
Talk to your union organiser about how you can get more involved and win.
[/vc_column_text][/vc_tta_section][/vc_tta_accordion][/vc_column][/vc_row][vc_row][vc_column width="1/2″][vc_tta_accordion style="flat" shape="square" color="white" active_section="3305235″ css_animation="fadeIn"][vc_tta_section title="SEVEI BLONG OL WERKAS – RISAL I KAM TRU VINIS!" tab_id="1601357431880-886dbea5-9609″][vc_column_text]Long manis blong Julai 2020 ol fam werkas oli talem stori blong olketa long NALAC tru long union sevei.
NALAC hemi Nasonal Akrikalja Labour Advisori Komiti. Hemi wan long ol impoten krup we Federel Kavman i setem ap, blong ba oli save stap advisem olketa hao nao blong fixim plante (be i no evriwan) long ol faming wokfos problem long Australi.
Fam werkas oli talem long NALAC:
Oli mas tritim gud fam werkas wetem respect, from we oli wok gud tumas from oli fidim Australi

Evri fam werkas oli nidim sikuriti long wok blong olketa – Hem ia hemi wan exampol, no wok tumas, no wok ofa taem, mo mekem sua se werkas oli wok stret mo kam wok long taem long ples blong wok.

Fam werkas oli nidim wan gud fala Visa – hem ia hemi wan exampol, mas kat sem raets olsem australi werkas, blong save kat gudfala visa, mo kat raet blong ko bak wok lo Australi.

Kavman mo ol Business oli shud inves long gudfala quality mo save pem wan rent haos we i jip nomo.

Helt mo seifti long wok ples i nidim blong impruvum bigwan.

Fam werkas oli nidim plante sapot mo educatem olketa abaot raets blong olketa long wokples, mo kat fridom blong mekem own jois blong olketa blong joinem union mo oli mas rispektem, blong werkas oli save stanap strong mo toktok bigwan akensem exploiteisen.
Hao eva, mifala i no save wet blong NALAC mo Federal kavman blong mekem jeins ia. Ol jeinses ia ba oli no save jeinsem anles union memba's oli tekem aksen.
Taem yumi joinem United Werkas Union mo yumi kam tuketa, yumi fam werkas yumi save adem presa mo fosem Federal kavman blong fixim fam indastri. Toktok long Union Okenaisa blong yu mo save hao nao blong yu save tek pat mo win.[/vc_column_text][/vc_tta_section][vc_tta_section title="TINJAUAN PEKERJA LADANG – KEPUTUSAN TELAH MASUK!" tab_id="1601357432276-83af5854-b9c4″][vc_column_text]Pada bulan Julai 2020 pekerja ladang menceritakan pengalaman mereka kepada NALAC melalui tinjauan union pekerja.
NALAC (National Agricultural Labour Advisory Committee) bermaksud Jawatankuasa Penasihat Tenaga Kerja Agrikultur Kebangsaan.  Ini adalah kumpulan yang sangat penting yang ditubuhkan oleh Kerajaan Persekutuan, yang akan memberikan nasihat kepada mereka tentang bagaimana menyelesaikan banyak (tetapi tidak semua) masalah tenaga kerja pertanian di Australia.
Pekerja ladang memberitahu NALAC:
Pekerja Farm perlu dilayan dengan HORMAT dan BERMARUAH dengan tenaga kerja yang mahir telah mereka sumbangkan dan menjadi tulang belakang paling penting kepada industri pertanian di Australia
Pekerja Farm memerlukan jawatan pekerjaan yang lebih selamat – misalnya, pekerjaan kurang kontrak, kurang kasual, Jawatan yang terus dengan majikan dan tetap.
Pekerja Farm memerlukan Visa yang selamat – contoh nya, Visa Amnesty (pengampunan) kepada pekerja farm yang tidak berdokumen, Ke arah visa yang tetap, Hak untuk kembali bekerja ke Australia kepada program pekerja bermusim (SWP).

Kerajaan dan Syarikat Perniagaan perlu melabur untuk penginapan yang lebih berkualiti dan lebih berpatutan untuk pekerja farm.

Kesihatan dan Keselamatan di dalam ladang perlu ditambah baik.

Pekerja Farm memerlukan lebih banyak sokongan dan pendidikan tentang hak-hak di tempat kerja, kebebasan untuk berpersatuan untuk join UNION perlu di hormati supaya kita boleh bersuara dan menentang akan ekploitasi dan ketidakadilan.
Namun, kita tidak boleh menunggu NALAC dan Kerajaan Persekutuan membuat perubahan tersebut. Perubahan tidak akan berlaku tanpa tindakan daripada ahli union.
Bersama-sama United Workers Union, pekerja farm boleh memberikan tekanan dan memaksa kerajaan persekutuan untuk membaik pulih industri perladangan. Hubungi dan bincang dengan organiser union anda tentang bagaimana anda boleh terlibat dan menang.[/vc_column_text][/vc_tta_section][vc_tta_section title="SERVICU NAIN SIRA IHA TOOS NIA SURVEY- RESULTADU NEBE TAMA!" tab_id="1603947165116-bac1efe6-dd63″][vc_column_text]Iha JulIu 2020 servicu nain sira iha toos hatoo ba NALAC kona ba sira nia istoria liu husi union nia survey.
NALAC hanesan committee Advisory Servicu National Agricultura. Importante tebes atu asegura no kria groupo hodi lori ba Governo Federal Australia, nebe mak fo advise ho hanoi oinsa atu resolve buat barak (maibe laos problema hotu) iha servico fatin hanesan iha toos laran iha Australia.
Servicu nain sira iha toos hatoo ba NALAC:
Trabalhadores sira iha toos laran tenki hetan tratamento nebe mak ho respeito wain ba sira nia skills servicu nudar servicu essential tebes nebe sira halo ba fohaan Australia.
Trabalhadores sira iha toos laran percisa servicu nebe seguru – hanesan hamenus contractu, hamenus Casual, amenta servicu direita ho patraun no servicu permanente.
Trabalhadores sira iha toos laran percisa visa nebe mak seguru – hanesan protesaun ba trabalhadores iha toos nebe mak laiha documentu, loke dalan ba visa permanente, direito atu fila fali mai servisu iha Australia ba SWP sira.
Governu ho business tenki investa ba qualidade diak liu tan no hela fatin sira nebe mak justu ba trabalhadores sira nebe servicu iha toos laran.
Seguransa ba saude iha Toos Laran tenki sai diak liu tan.
Trabalhadores sira iha toos laran percisa supporta atu hetan educasaun kona ba sira nia direito iha servico fatin, no Liberdade atu halo Associasaun atu tama Union/syndicato tenki hetan respeito nunee ita bele hamriik atu koalia hasoru kontra exploitasaun.
Nunee, ita labele hein deit ba NALAC ho Governu Federal Australia atu halo mudansa.
Mundansa sei la-acontese kuando laiha asaun husi membros union nia. Hamutuk iha United Workers Union, mak trabalhador sira bele fo presaun ba Governu Federal, hodi bele resolve industria agrikultura ida nee.
Koalia ho organisador Union nia kona ba oinsa atu involve no participa atyu bele manan.
[/vc_column_text][/vc_tta_section][/vc_tta_accordion][/vc_column][vc_column width="1/2″][vc_tta_accordion style="flat" shape="square" color="white" active_section="3305235″ css_animation="fadeIn"][vc_tta_section title="農場工人問卷調查結果,出爐啦!" tab_id="1601357354490-c206df60-51f0″][vc_column_text]2020年7月,農場工人通過工會的一項問卷調查,向NALAC講述了他們的故事。
NALAC是國家農業勞工諮詢委員會的英文名縮寫。它是澳聯邦政府成立的一個非常重要的組織;該委員會將就如何解決澳大利亞的許多(但不是全部)農業勞動力問題,向澳聯邦政府提供建議。
農場工人告訴國家農業勞工諮詢委員會(NALAC):
農場工人的工作是至關重要的;他們以熟練的技能養活澳大利亞人。他們應當獲得更大的尊重。

農場工人需要更有保障的工作-例如,減少分包/中介和臨時工,增加直接僱傭和長期固定的工作。

農場工人需要更有保障的簽證-例如,給予逾期滯留的農場工人簽證赦免;為農場工人提供獲得永久簽證的途徑;賦予農場季節工計劃的工人返回澳大利亞工作的基本權利。

政府和企業應為農場工人投資並提供更高質量和更實惠的住宿。

農場工作及環境的健康和安全問題亟需改善。

農場工人需要更多的支持和資源,以幫助我們學習並了解自身在工作場所的權利。農場工人應有加入我們自己的工會的自由;我們的這個結社權利應得到尊重。這樣會有更多人願意站出來,反對剝削。
但是,我們不能坐等NALAC和聯邦政府做出改變。要改變現狀,工會會員們必須採取主動,並一起行動起來。
團結在澳洲聯合工人工會(UWU)中, 農場工人們可以共同向聯邦政府施加壓力,迫使他們來面對,並解決農業產業中的種種問題。想了解如何深入參與工運,並贏得勝利嗎?請聯繫您的工會組織人。[/vc_column_text][/vc_tta_section][vc_tta_section title="农场工人问卷调查结果,出炉啦!" tab_id="1601357354885-5deba147-e0bd"][vc_column_text]2020年7月,农场工人通过工会的一项问卷调查,向NALAC讲述了他们的故事。
NALAC是国家农业劳工咨询委员会的英文名缩写。
它是澳联邦政府成立的一个非常重要的组织;该委员会将就如何解决澳大利亚的许多(但不是全部)农业劳动力问题,向澳联邦政府提供建议。
农场工人告诉国家农业劳工咨询委员会(NALAC): 
农场工人的工作是至关重要的;他们以熟练的技能养活澳大利亚人。他们应当获得更大的尊重。

农场工人需要更安全的工作-例如,减少分包/中介和临时工,增加直接雇佣和长期固定的工作。

农场工人需要更安全的签证-例如,给予逾期滞留的农场工人签证赦免;为农场工人提供获得永久签证的途径;赋予农场季节工计划的工人返回澳大利亚工作的基本权利。

政府和企业应为农场工人投资并提供更高质量和更实惠的住宿。

农场工作及其环境的健康和安全问题亟需改善。

农场工人需要更多的支持和资源,以帮助我们学习并了解自身在工作场所的权利。农场工人应有加入我们自己的工会的自由;我们的这个结社权利应得到尊重。这样会有更多人愿意站出来,反对剥削。
但是,我们不能坐等NALAC和联邦政府做出改变。要改变现状,工会会员们必须采取主动,并一起行动起来。
团结在澳洲联合工人工会(UWU)中,农场工人们可以共同向联邦政府施加压力,迫使他们来面对,并解决农业产业中的种种问题。 想了解如何深入参与工运,并赢得胜利吗?请联系您的工会组织人。[/vc_column_text][/vc_tta_section][/vc_tta_accordion][/vc_column][/vc_row][vc_row][vc_column][/vc_column][/vc_row]