FRONTLINE WORKERS: KEEPING WA SAFE

5 to survive!
THE ISSUE:
WA health and education workers are some of the lowest paid workers in our state.
These workers, our hospital cleaners, enrolled nurses, education assistants and orderlies, to name a few, continue to work on the frontline of the Covid-19 pandemic, keeping our hospitals and schools open and functioning.
By turning up to their workplaces, these frontline workers have allowed the Western Australian economy and way of life to continue and flourish.
Yet, despite their incredible efforts, these workers are being left behind. Some are working two jobs. Living pay to pay. Struggling to pay their rent. We depend on these people to care for our sick and elderly, keep our hospitals clean and functioning, teach our kids and expect them take on more and more work to support our community. Critically, their indisputable value isn't reflected in how our state's Government pays them.
An extra 10 bucks a day isn't much to pay community's frontline workers!
THE ASK:
A record surplus in the 2021 budget clearly shows the impact public sector workers have had in keeping WA moving. 
With inflation rising, interest rates on the increase and rent at historical high, these workers' demand for an extra $10 a day is both reasonable and proportionate. 
Premier McGowan – look into the eyes of a cleaner or orderly, and tell them they're not worth an extra 10 bucks a day for all they do for our community!
WA needs a pay rise!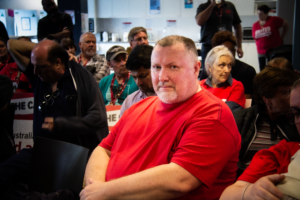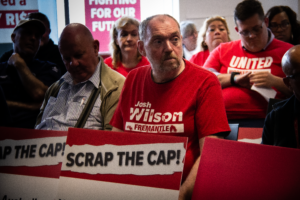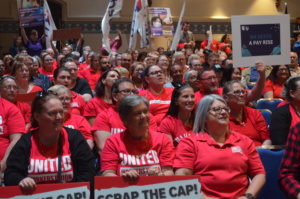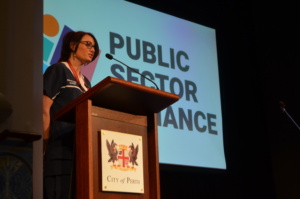 TAKE ACTION
SIGN THE PETITION:
YES I agree!
WA PUBLIC SECTOR HEALTH AND EDUCATION WORKERS DESERVE A FAIR WAGE RISE OF $10 A DAY!
Share this with your friends:

STAND UP FOR WORKING PEOPLE