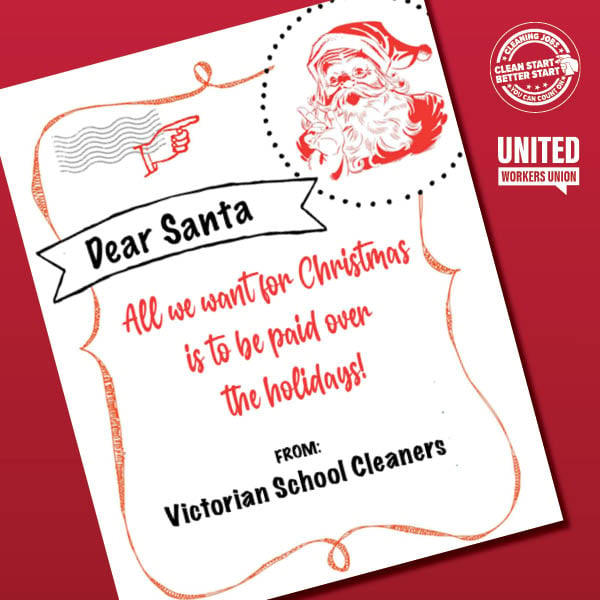 School cleaners have been on the frontline of the pandemic, ensuring that our schools are kept safe and clean. They deserve a well-earned break to spend time with their family over the holidays.
But instead, school cleaners will be struggling to make ends meet at Christmas because they're only paid for the school terms. 
School cleaners in other states are paid all year around, but in Victoria they are only contracted for 42 weeks – leaving them without pay at the most expensive time of the year.
These workers spend all year keeping our schools clean – they deserve to be paid over the holidays.
Sign now to show your support for school cleaners!
TAKE ACTION
SIGN TO SHOW YOUR SUPPORT!
Some description text for this item
Share this with your friends:
STAND UP FOR WORKING PEOPLE